Temple 18
【Pilgrim's Song】
Onsan-ji, temple for parents with children
A new thing to visit
The carving of Tamayori Gozen, Daishi's mother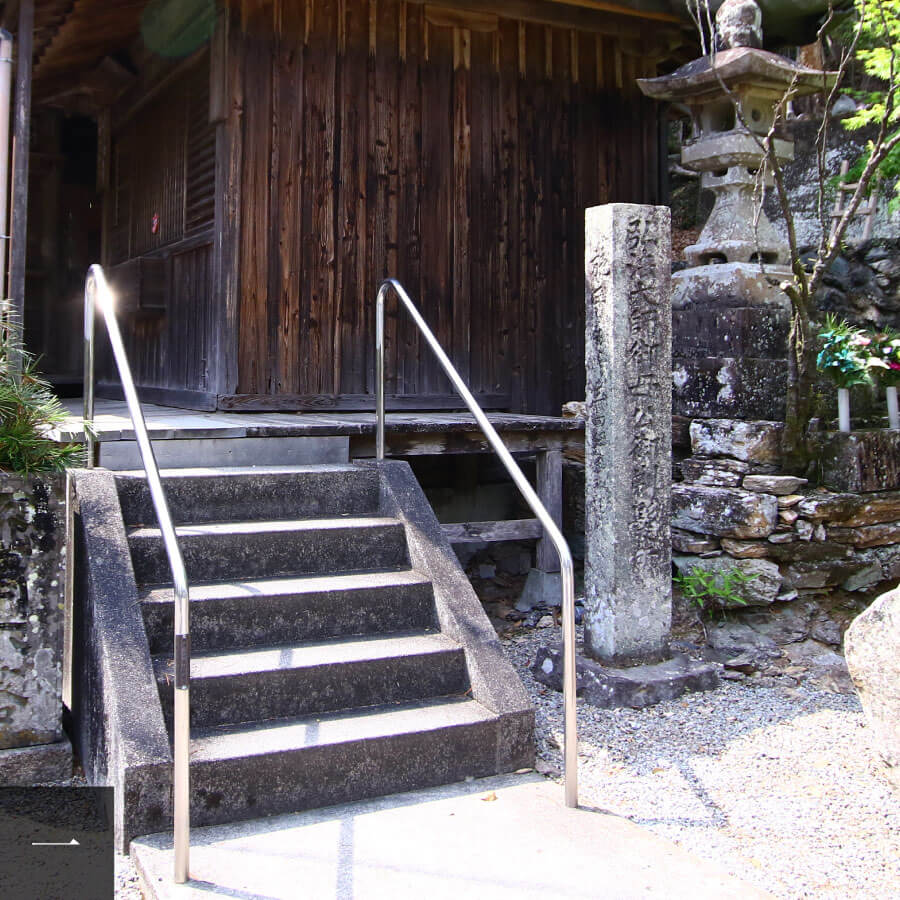 In front of Daishido. There is a monument and a small hall of "Daishi Mother's Carving Place". In addition, "Mother's statue", which is said to be a master's work, locks of Daishi's mother's hair is enshrined. * Image 1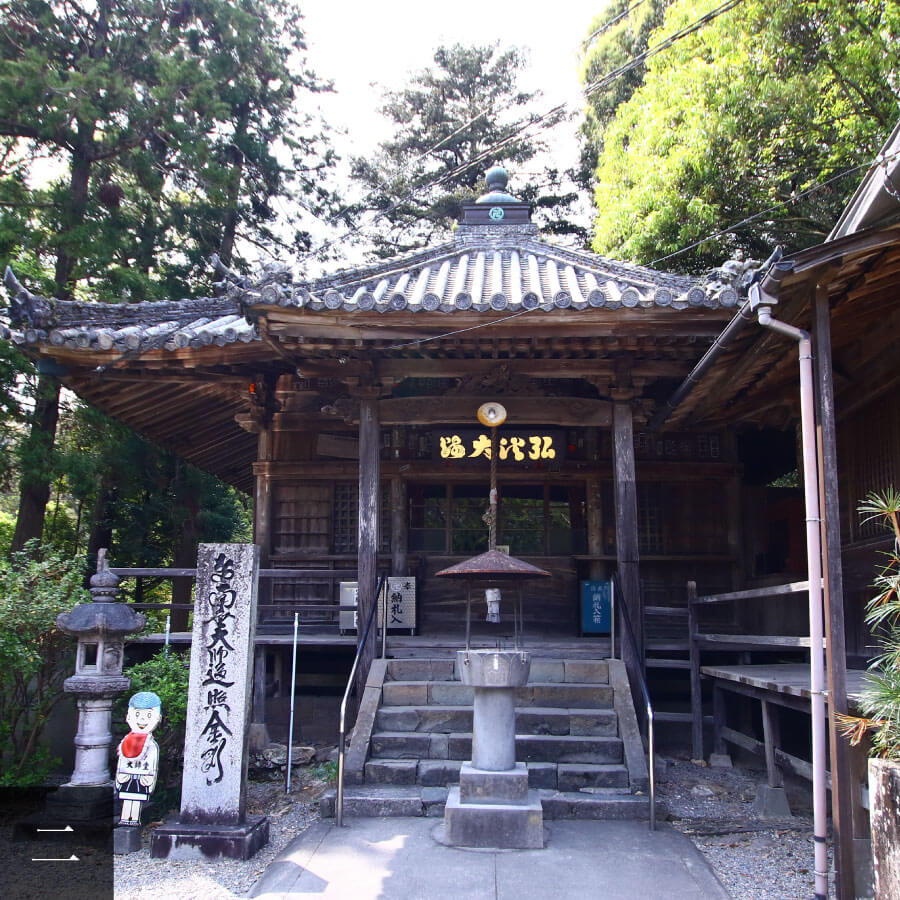 It is a statue carved by Daishi himself and is now regarded as the principle deity of the Daishido. * Image 2
History and origin of Onzanji
Located in a scenic area designated by the prefecture, where the forest of a small mountain on the outskirts of Komatsushima provides pastoral views. Following the auspicious occasion, the founding of Gyoki Bodhisattva was made by the edict of Emperor Shoumu (reigned 724-49), was created by Gyoki Bodhisattva, and called "Dainichi Yamafukuseiin Mitsugenji". Gyoki Bodhisattva carved a statue of Yakushi Nyorai as the main statue, as the deity to save people from plague and calamity. Women were not allowed to enter and could only go as far as the hill called "Hanaorizaka", which descended toward the nineteenth sacred place. It is said that when Kobo Daishi was practicing at this temple during the Enryaku period (782–806) the Daishi's mother, Tamayori, visited from Zentsuji in Sanuki. However, the temple was forbidden to women, and the Daishi was able to welcome her within through 7 days of esoteric ritual near the temple gate, and the ban on women was dissolved.
Soon after, Daishi's mother shaved her head and dedicated her hair to the temple, so the Daishi changed the name of the Yamagouji Temple to "Mother Yozan Onzanji", engraved and image of her and enshrined both, "My wish is late in life but I want to take away the troubles of the souls of the less fortunate". It is said that came about in 814, the 5th year of the Kōnin era.
Although the temple was burned down by the "Tensho Wars", it prospered under the protection of the Lord Awa in the Edo period. It is a venerable building erected around this time. On the grounds, there is a small shrine dedicated to Tamari-gozen, and after welcoming his mother, there is a tree which was planted by the master, "Biranju" which is also a natural monument of the prefecture. The spirit of the Daishi who longed for his mother is the theme of this temple that still continues to this day.
The highlights of Onsanji
Tayori-mae's carving place, Kobo Daishi statue, "Yoshitsune's Disembarkation" stone monument (Bronze statue where Yoshitsune draws a bow at a nearby shrine)
Annual events at Onsanji
Goma prayer

Date: 1st, 12th, 20th of every month

Okunoin Kinenbenten Tenchien

Date: The day of self-containment (Tsuchino Tominohi, if you worship on this day, it is said that the wealth is provided)
Temple 18 Fudasho: Boyouzan Houjyuin Onzanji
Denomination

Koyasan Shingon sect

Honzon

Yakushi Nyorai

Pioneer

Gyoki

Founding

Tenpyō era (729-749)

Mantra

On korokoro sendari matōgi sowaka
Access
Location

Onzanji Tani 40, Tano-cho, Komatsushima, Tokushima 773-0008

Tel

Parking

20 ordinary cars, 5 microbuses, 4 large cars (7am-5pm, free)

Shukubo


(TempleLodging)

None

Website

None
Proceed west from JR Minami-Komatsushima and turn left at the Hikainocho intersection. Go south on Route 55. Follow the signs and turn right and follow the directions.
⇒ Google map