Temple 58
【Pilgrim's Song】
While resting in the Sakurei hall
Chant the six characters and read the sutra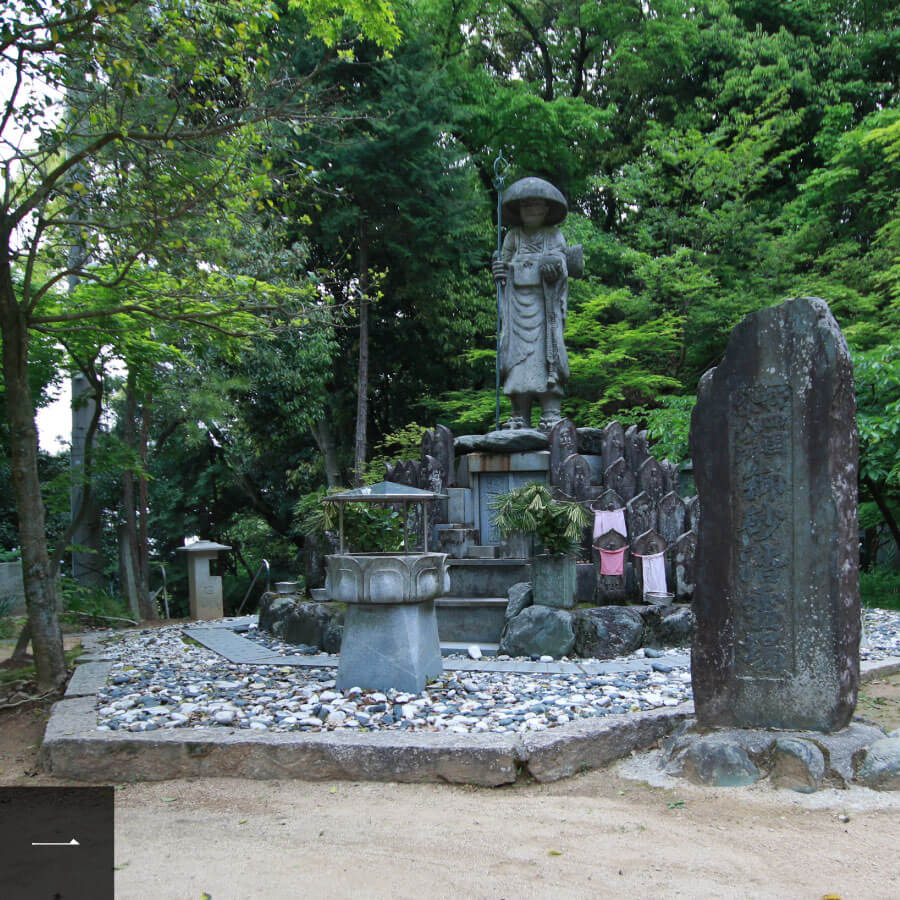 The main Buddhist statue of the great teacher of the 88 sacred sites in Shikoku, is sculptured with stone slabs buried in sand around the foot of the statue. If you keep your heart in mind, you will be able to receive great benefits. * Image 1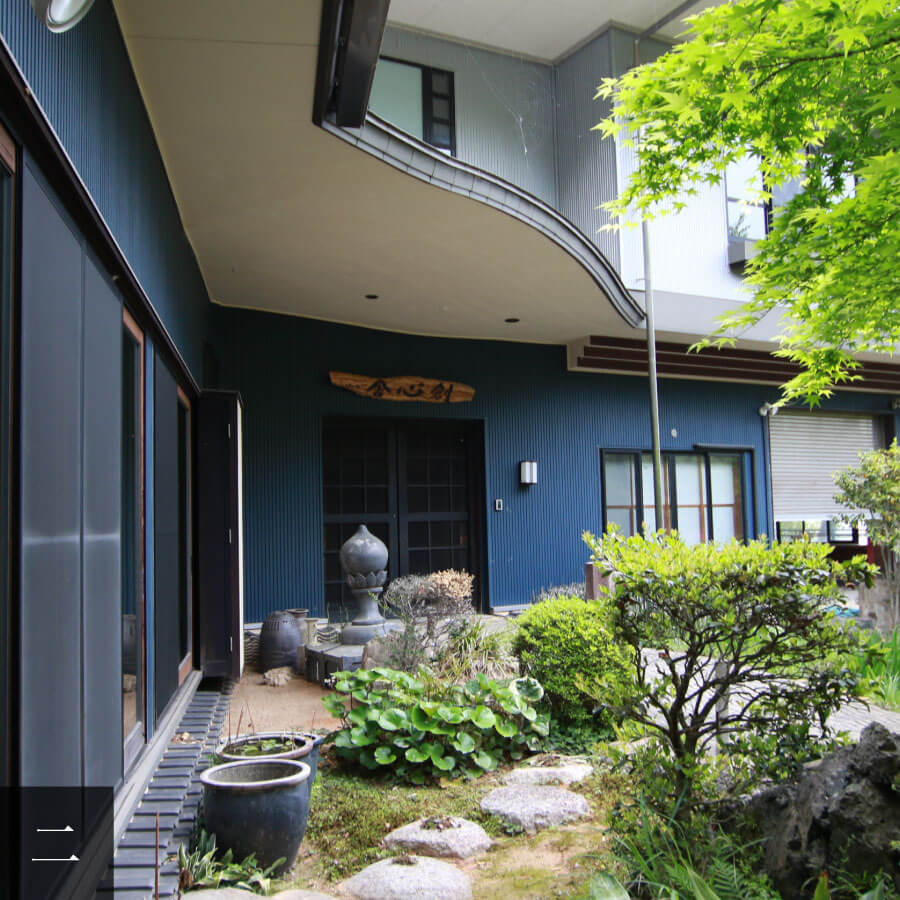 We have set up Shukubo so that the pilgrims can recover from their fatigue and continue their journey. Spend a quiet night in the mountains where the master has spoken. (All rooms Japanese-style room, reservation required) * Image 2
The history and origin of Senyuji
The precincts are located on a hill with an altitude of 300m near the summit of Sakureisan, which is the name of the mountain. Beyond that, the islands floating in the Seto Inland Sea, and the Shimanami Kaido, which opened in 1999, have a panoramic view.
The founding was made by the edict of Emperor Tenchi (reigning 668-671), and the lord of Iyo, Moriko Ochi founded the temple. The main statue of Senden Kannon Bodhisattva is a memorial Buddha of the emperor. It is said that a dragon-woman came up from the sea and engraved and enshrined it in the reverent manner of bowing three times for each carving put into the deity. For this reason, there is a legend that "Sakureizan" became the mountain name and was derived from from Ryūgū (the undersea palace of the Dragon King).
In addition, there is a legend at Senyuji where a monk named Abo Sennin stayed for 40 years and established a seven structure temple, but disappeared suddenly in the second year of the Yōrō era (718). The temple name comes from Abo Sennin.
When Kobo Daishi repaired this temple at the time of the opening of the Shikoku sacred sites, he dug a well to relieve people suffering from illnesses and restored the ruined seven structure temple. This well remains on the side of the old approach, and is believed to have saved many people from various illnesses.
In the Edo period, the temple was devastated and only the main hall and twelve Buddhist statues were found, but in the early Meiji period, the high monk, Yūren Shonin became the lord of the mountain and worked with many believers to revive it. Yūren Shonin is considered as the last imbued Buddha in Japan in the 4th year of the Meiji era. In the temple grounds, there is a five storied pagoda that is a memorial to him.
The highlights of Senyuji
Ryūgū Sakura Monument, Inuzuka Pond
Annual events at Senyuji
Revision meeting, first prayer meeting, new year prayer meeting

Date: Three days

Evil Flyer

Date: 2nd Sunday in January

General young society

Date: January 17

Setsubun

Date: February 3

Flower festival

Date: April 8

Kobo Daishi Mikage

Date: April 29

46,000-day large law society (summer festival)

Date: The last Sunday of August 9

New Year's Eve

Date: December 31

Gomakai

Date: 21st of every month
Temple 58 Fudasho: Sareizan Senkouin Senyuuji
Denomination

Koyasan Shingon sect

Honzon

Senju Kanzeon

Pioneer

Moriko Ochi

Founding

Late 7th century

Mantra

On basara tarama kiriku
Access
Location

Tamagawacho Besshokou 483, Imabari, Ehime 794-0113

Tel

Parking

Yes * Regular car 400 yen as road maintenance fee

Shukubo


(TempleLodging)

Yes (50 people, reservation required)

Website

Social Media
From Imabari Interchange, take National Routes 196 and 317 toward Tamagawacho. Turn left at the bus stop Osuki and follow the mountain road.
⇒ Google map