Temple 57
【Pilgrim's Song】
Hachiman protects this world with bow and arrow
The next is saved by Amitabha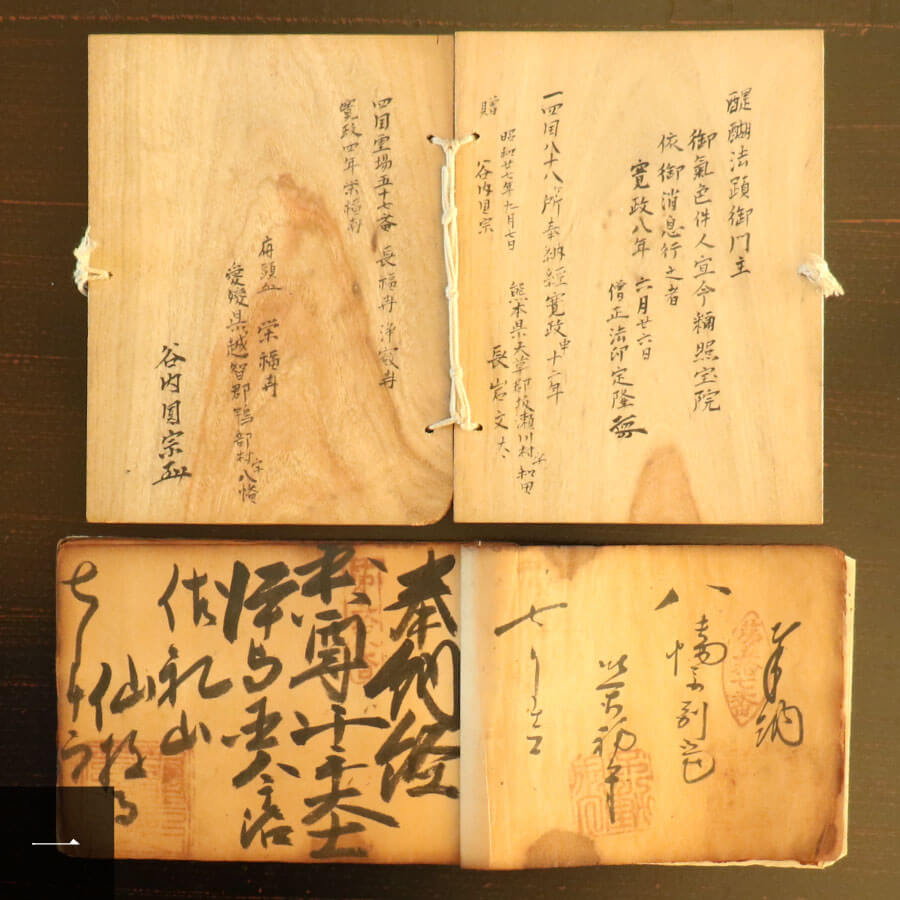 In the middle of the Edo period in 1800, the twelfth year of the Kansei era, the name of a person who came to the pilgrimage from Kyushu, wrote his name as "Hachimangu Betsu Eifukuji Temple". He traveled around the Shikoku sacred sites in about 3 months.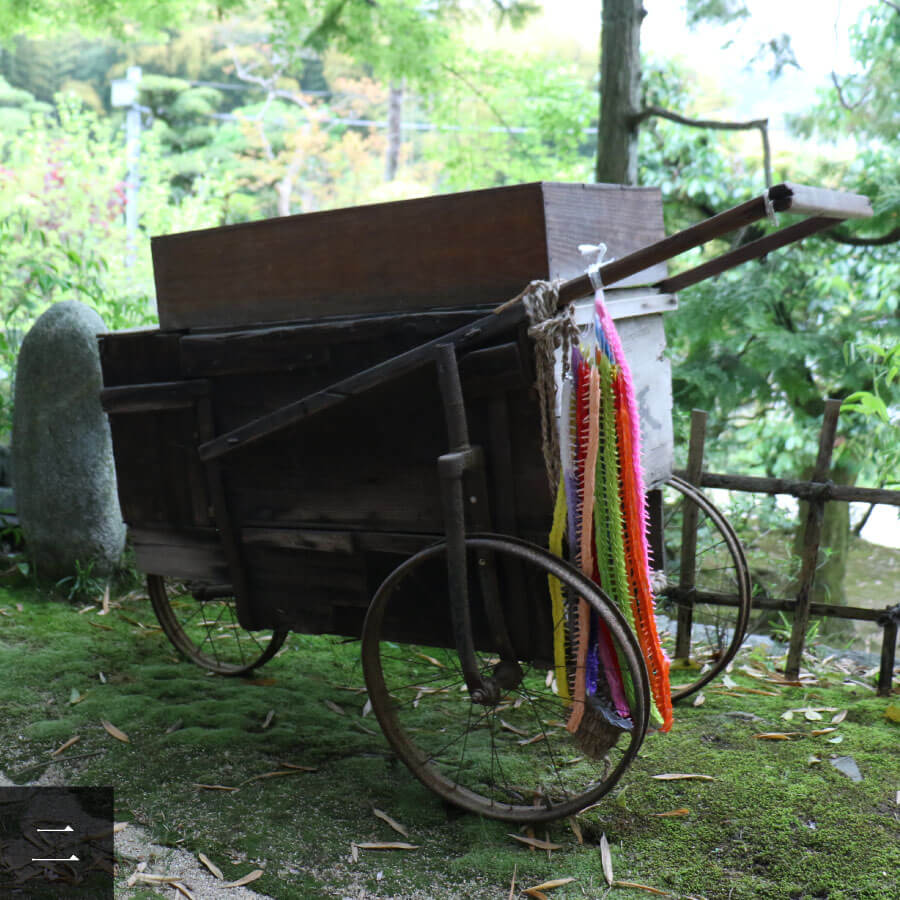 A physically disabled 15-year-old boy, who traveled the pilgrimage with dogs pulling his cart, had his legs healed at this temple in 1958 and dedicated his crutches to it.
History and origin of Eifukuji
In the coastal waters of the Seto Inland Sea, there were constant maritime accidents. Eifukuji Temple has been worshiped since ancient times as a prayer temple as Kobo Daishi performed the memorial service called "Kaishin Kuyou", for the gods of the sea.
According to Engi, it was during Kōnin era that the Daishi visited this place on the request of Emperor Saga (reign 809-823). He prayed for the ease of the inland sea winds and waves and the alleviation of marine accidents, and he repaired the temple at the summit of Futoyama. On the day of the supplication, the winds and waves subsided and the shadow of Amida Nyorai drifted on the sea. It was said that Amida Nyorai's precious statue was built on the summit of Futoyama and enshrined as the principle deity.
Eifukuji also has a mixed history of Shinto and Buddha, and its origin dates back to the Heian period. In the first year of the Jōgan era (859), Yamato, Gyōkō Shōin of Daianji Temple, traveling to Usa, received the great oracle of the spirit of Hachiman and founded the branch temple as Oyama Hachiman (Ishikimizu Hachiman) in Yamashiro (Kyoto). During the voyage, he encountered a storm and drifted to this place. However, the mountain of Futoyama is similar to the man of Mt. Yamashiro, and the main shrine Amida Nyorai is also the native Buddha of Hachiman. This Hachimangu Shrine is also called "Iyo no Iwashimizu Hachimangū", and there is a signpost of a stone tower engraved with the name of the temple and shrine named "Shikoku Fifty Seventh".
The temple was relocated from its former location to its current one on the hillside by the Meiji New Government's Shinto-Buddha Separation Ordinance. The current Daishido has a long history of relocating the hall on the summit. In addition, Efukuji's collection of handwritten accounts of the middle Edo period has a handwritten "Betsuto Eifukuji" ink scroll, and the same stamps are stamped with Edo period woodblocks also have "Betsuto Eifukuji". The name is seen, indicating that the visit was made not from the time of the Meiji Restoration but from ancient times.
The highlights of Eifukuji
Old account book, boy's box cart, Jizo (Sando entrance, wearing a red hat), Daishido twelve zodiac sculptures
Temple 57 Fudasho: Futozan Muryojyuin Eifukuji
Denomination

Koyasan Shingon sect

Honzon

Amida Nyorai

Pioneer

Kobo Daishi

Founding

Kōnin era (810-824)

Mantra

On amirita teisei kara un
Access
Location

Tamagawacho Yawata-ko 200, Imabari, Ehime 794-0114

Tel

Parking

Yes

Shukubo


(TempleLodging)

None

Website

Social media
From Imabari Interchange, take National Route 196/317 toward Tamagawacho and turn left on Prefectural Road 155. Turn right after crossing the Sakai River, turn left about 1km ahead and look straight on your left.
⇒ Google map