Temple 83
【Pilgrim's Song】
Come to the front of Sanuki Ichinomiya
Someone speaks God's heart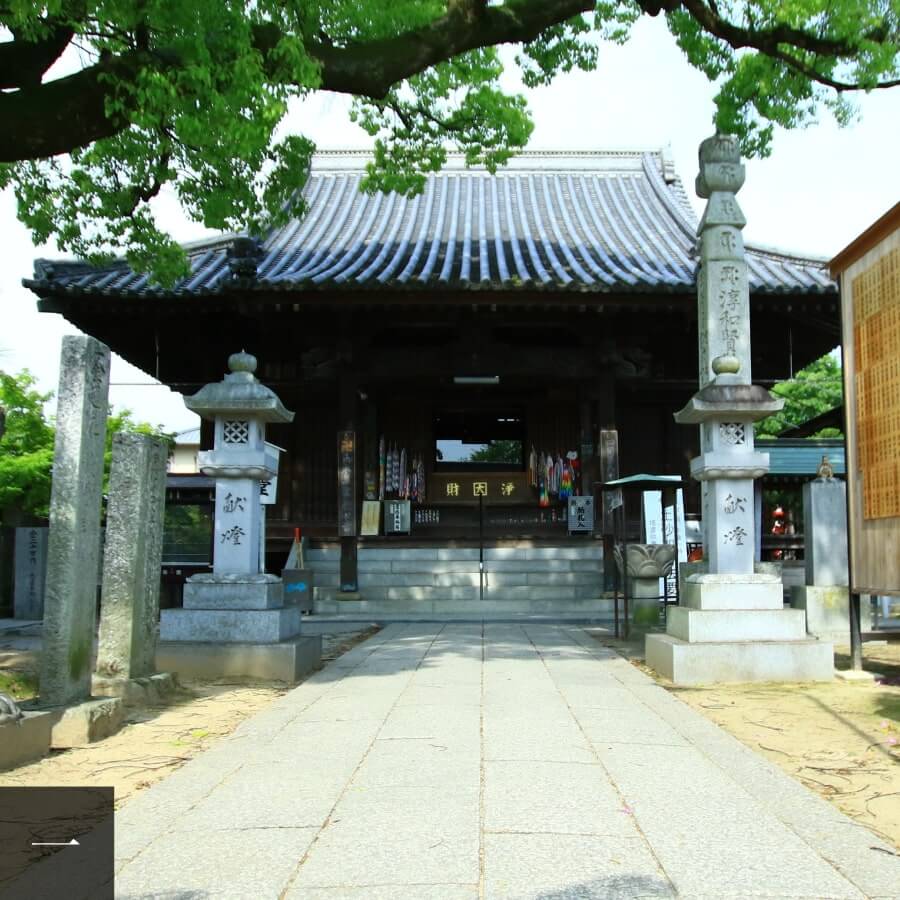 The main hall, which was protected by the splendid Kusanoki, was rebuilt by the "Juppo Sesshu" (supporters and benefactor group of the temple) in 1701, the 14th year of the Genroku era. * Image 1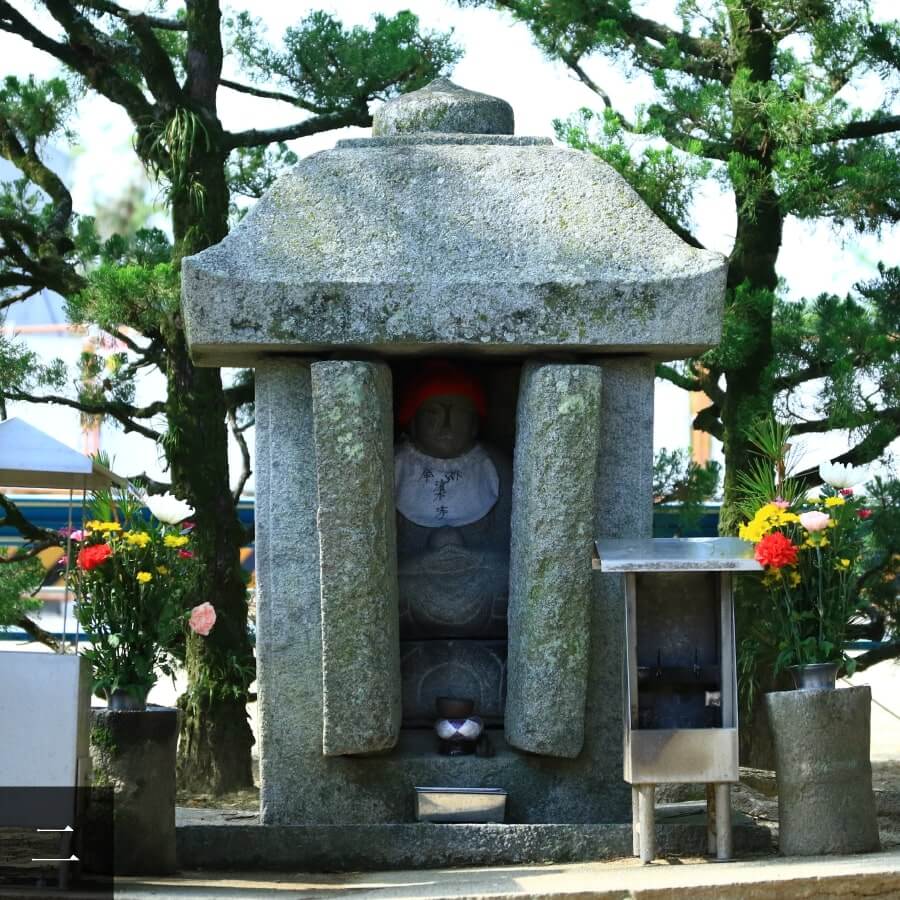 History and origin of Ichinomiyaji
Founded about 160 years after Buddhism was introduced to Japan. Kaiki was the founding monk of Yoshibuchi, who laid the foundation for the rise of Nara Buddhism. At that time, it was called the Daiho-in Temple. During the same year, when Ichinomiya was built in various countries, Gyoki Bosatsu restored the temple and was renamed it Shingōsan Ichinomiya. In the same year, Kobo Daishi visited and sculpted an approximately 106cm tall "Sacred Kannon" Seishinon Bodhisattva, and converted it to the Shingon sect at the time of the revival of the temple.
The temple was turned to ashes because of the Tensho War , but was revived by Yoseki Daitoku, the founder of the restoration. Also, during the Edo period, the feudal lord of Takamatsu lifted the authority of the Tamura Shrine. 200 years before the separation of Shinto and Buddha.
On the left side of the main hall of this temple is a small shrine dedicated to Yakushi Nyorai. This is called "Hell's Cauldron" and there is a legend that if you put your head in the shrine, the border between worlds will open. On the other hand, it is said that if you do bad things, you will lose your head. In the old days, a mean-hearted old woman who lived in the neighborhood claimed "It's nothing. Let's try it" put her head within, and the door closed, and the voice of the hellish cauldron said, "Go" and her head could not be removed. The lady who was terribly scared apologized for the bad things she had done so far. Then her head slid out. Then the woman changed her mind, became kind, and lived well.
The highlights of Ichinomiyaji
Hondo, Ichinomiya Giryo, Hell's Cauldron (The legendary cauldron is said to have been made by Kobo Daishi to keep commandments.)
Annual events at Ichinomiyaji
Goma

Date: 28th of every month 10: 00 ~

First New Year

Date: January 1, 13: 00 ~

First Daishi general training

Date: January 20, 13: 00 ~

Star training

Date: February Settlement 14: 00 ~

Perpetual earth and sand training

Date: May 20

Cucumber Incantations

The date and time: Jade for July (all day)

Sennicai

Date: August 10

With night bell

Date: December 31, around 23: 50 ~
Temple 83 Fudasho: Shingouzan Daihouin Ichinomiyaji
Denomination

Shingon Buddhism Omuro

Honzon

Shou Kanzeon

Pioneer

Masayoshi

Founding

Taihō era (701-704)

Mantra

On arorikya sowaka
Location

607 Ichinomiyacho, Takamatsu City, Kagawa Prefecture 761-8084

Tel

Parking

Available (free)

Shukubo


(TempleLodging)

None

Website

公式SNS