Temple 53
【Pilgrim's Song】
Himeji Temple Light of Maitreya
Lustrous shade every night of the moon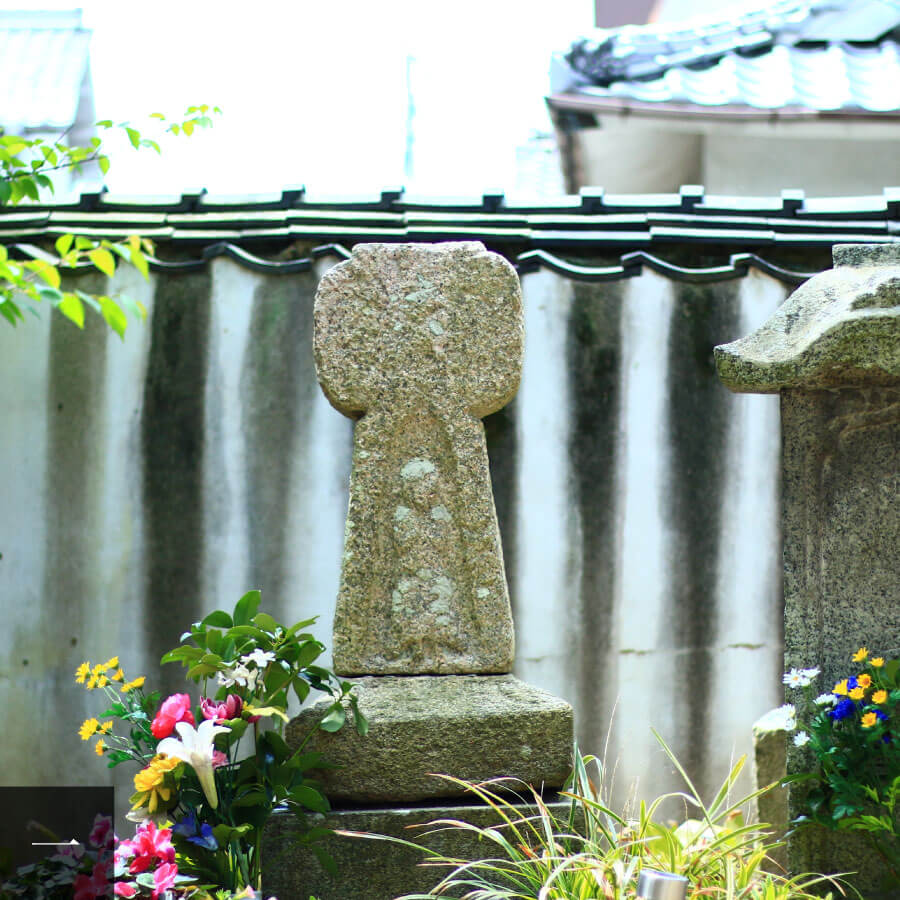 A monument with a height of about 40cm on the left side of Daishido. It seems that there were many Christians in this region during the time of the prohibition of Christianity, and the temple was acquiescing to the worship of cloistered believers.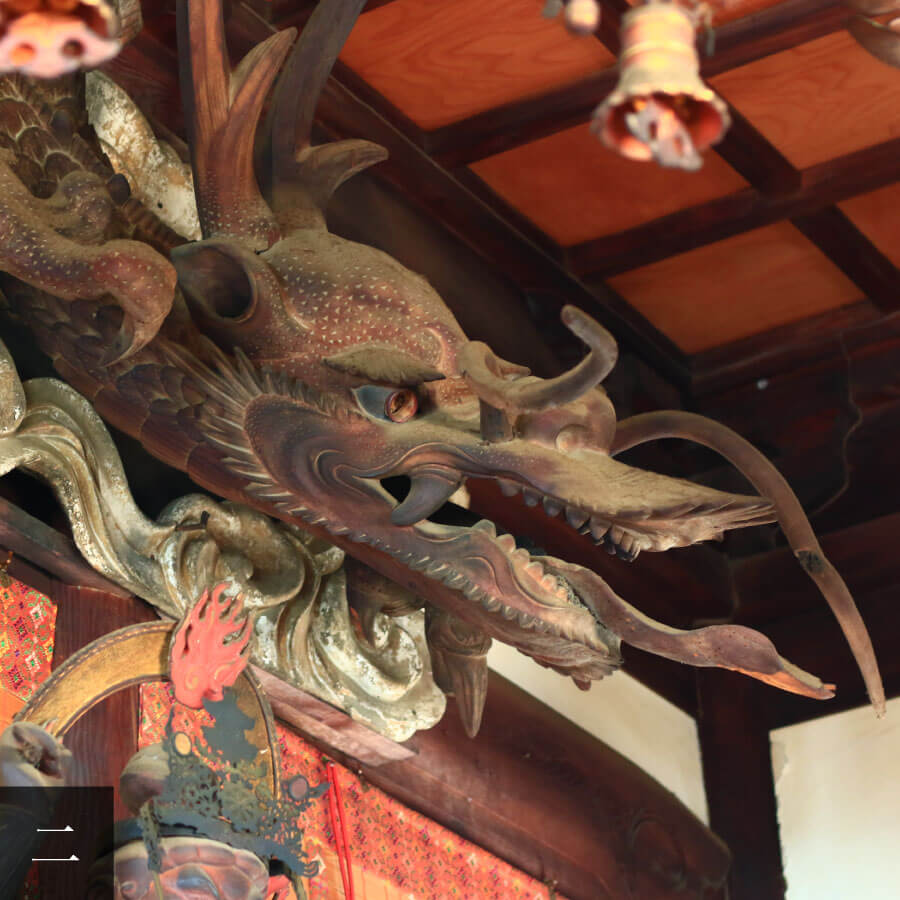 Located in the upper right corner of the main hall, by the lintel (grooves for sliding doors). The eyes will shine when a bad person looks upon it.
History and origin of Enmyoji
Enmyoji preserves the oldest Shikoku sanctuary copper plate ticket that was discovered by an American pilgrim.
In March 1913, Dr. Stahl of the University of Chicago found his way to Shikoku pilgrimage, visiting the temple's Honson and Amida Nyorai statues. The inscription was made in 1650 in the early Edo period, and it is 24cm long, 9.7cm wide, about 1mm thick, and is the oldest and unprecedented copper plate.
The devotee Hirato Higuchi is known for reviving the temple of Gochiyama Renge Temple in Kyoto and building the Gochi Nyorai Stone Buddha (Five Dhyani Buddhas – the five qualities of Buddha's wisdom). Of a particular note of interest is that this is also the first time that the word "henro" is written.
According to Engi, in the first year of the Tenpyō-Shōhō era, Emperor Seibu (reigned 724-49), Gyoki Bosatsu sculpted a statue of Amida Nyorai of Wonson, a statue of Kanzeon, and a solstice sculpture. It is said that it was built as a large temple with seven temples. At that time, it was located on the shore of Nishiyama in Wakehama and was called "Kaizan / Reimei-ji Temple".
Later, Kobo Daishi maintained the ruined temples and revived it as a sacred place. However, it declined due to repeated fires during the Kamakura period, and was moved to the current location by the local royal family of Shigehisa Suga, during the Genwa period of 1615-24. Furthermore, it was rebuilt as the immediate end of Ninna-ji Temple in 1636, the 13th year of the Kan'ei era, by the order of royal decree by Kakushin Ido of Kyoto (Emperor Goyosei's first prince and high priest of the Edo period), of the Omuro sect of Buddhism, and the temple name was also revised as it is now. Enmyoji Temple is also known for its Christian monument with embossed Virgin Mary images.
The highlights of Enmyoji
Kirishitan stone pagoda, dragon and Kannon-do by Sakuro Goro (Eleven Kannon statues are enshrined.
Temple 53 Fudasho: Sugazan Shouchiin Enmyouji
Denomination

Shingon Sochiyama School

Honzon

Amida Nyorai

Pioneer

Gyoki

Founding

Tenpyō-Shōhō era 1st year (749)

Mantra

On amirita teisei kara un
Access
Location

Wakemachi 1-182, Matsuyama, Ehime 799-2656

Tel

Parking

Available (free)

Shukubo


(TempleLodging)

None

Website

None
From Matsuyama Interchange, take Route 33 to Matsuyama city. Run along the South Ring Route / National Route 196 and turn left at Uchinomiya Intersection. Go straight ahead and look to the right.
⇒ Google map