Temple 52
【Pilgrim's Song】
If you go up to Taisan, you may sweat
No suffering shall later come the next life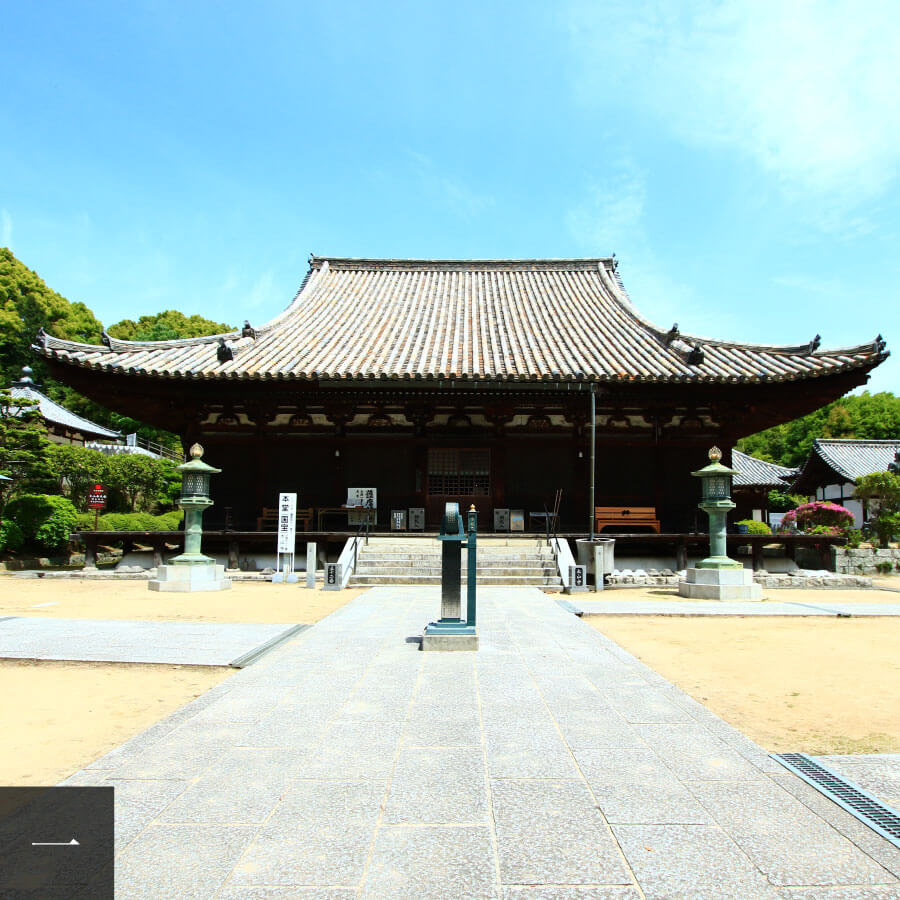 Donated by Matsuyama Castle lord and the Kono clan in 1305. The main house-building tile roofing between the column row 7 and the beam interval 9 is a national treasure. * Image 1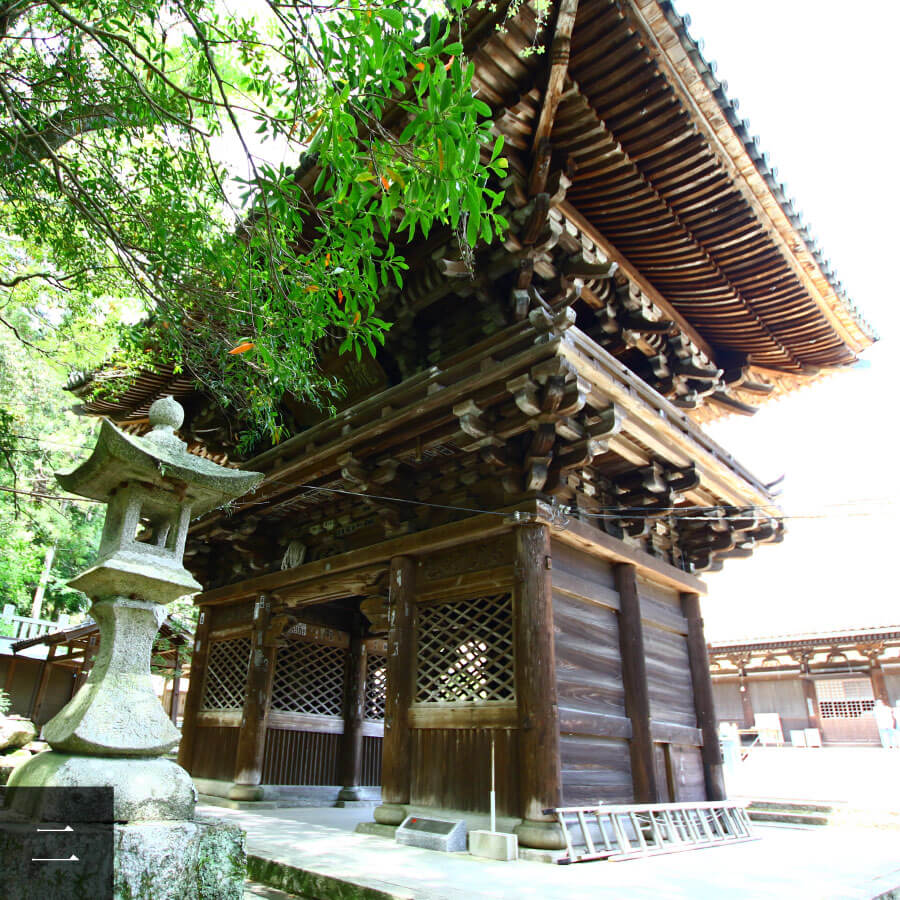 Like the main hall, it was rebuilt in the Kamakura period.
3 floors and 8 gates, with timber-built tile roofing. National important cultural property. * Image 2
The history and origin of Taisanji
It is interesting to note that the founder, Chief Mano, built the Mido overnight.
The elder was burning charcoal of bellows in Bungo (Oita), but was married to the daughter of Minister Kuga, Princess Ozu, receiving the indication from God, and became a millionaire with good fortune. In 587, the 2nd year of the Youmei era, when he went to Osaka for business, he was beset by a heavy storm and prayed to Kannon for his safety. After having been rescued at Takahama, he set about the establishment of Ichiu, He made a long-awaited request for the construction of Ichiyu, and gathered Bungo's artisans to prepare a timber frame to build a main hall with a width of 66 feet and a depth of 81 feet. Arriving in Takahama in a smooth wind, building it up all night, the main hall was built when the morning sun rose and shone brilliantly. It is said that it is a "Mido built overnight".
After that, at the end of Tenpyō era, year 11, (739), under the edict of Emperor Shoumu (reigned 724 to 49), Gyoki Bosatsu carved an eleven-faced Kannon statue. It is said that he made it the principal deity. The temple prospered around the time of Emperor Koken (reigned 749-58), and was spectacular enough to include a seven structured temple and 66 monks. Kobo Daishi visited during the late Tencho era (824-34), and was trained to practice the Goma ritual, converting the temple from the Hoso sect to the Shingon sect.
Later, Emperor Go-Reize (reign 1045-68), Gosanjo, Horikawa, Toba, Sotoku, Konoe, each of the six generations of Emperors were devoted to the eleven-faced Kannon statue. Both statues have an image height of around 150cm and are important cultural properties of the country along with the eleven-faced Kannon statue principle deity. It is enshrined in the main hall. Although the present main hall is the third reconstruction since the establishment of the original, it is the largest national treasure in Shingon Buddhism.
The highlights of Taisanji
Main Hall, Niomon, Prince Shotoku (The Prince who visited Iyo tied this temple. The same Prince statue as Horyu-ji Yumeden)
Temple 52 Fudasho: Ryuuunzan Gojiin Taisanji
Denomination

Shingon Sochiyama School

Honzon

Eleven-faced Kannon

Pioneer

Nagano Mano

Founding

Late 6th century

Mantra

On maka kyaronikya sowaka
Access
Location

Taisanjicho 1730, Matsuyama, Ehime 799-2662

Tel

Parking

Available (free)

Shukubo


(TempleLodging)

None

Website

None
From Matsuyama Interchange, take Route 33 to Matsuyama city. Run along the South Ring Route / National Route 196 and turn left at Uchinomiya Intersection. You can see it straight ahead.
⇒ Google map