Temple 55
【Pilgrim's Song】
If you haven't dreamed of Mishima these days
Another shrine has the very same Suijaku (savior Buddha)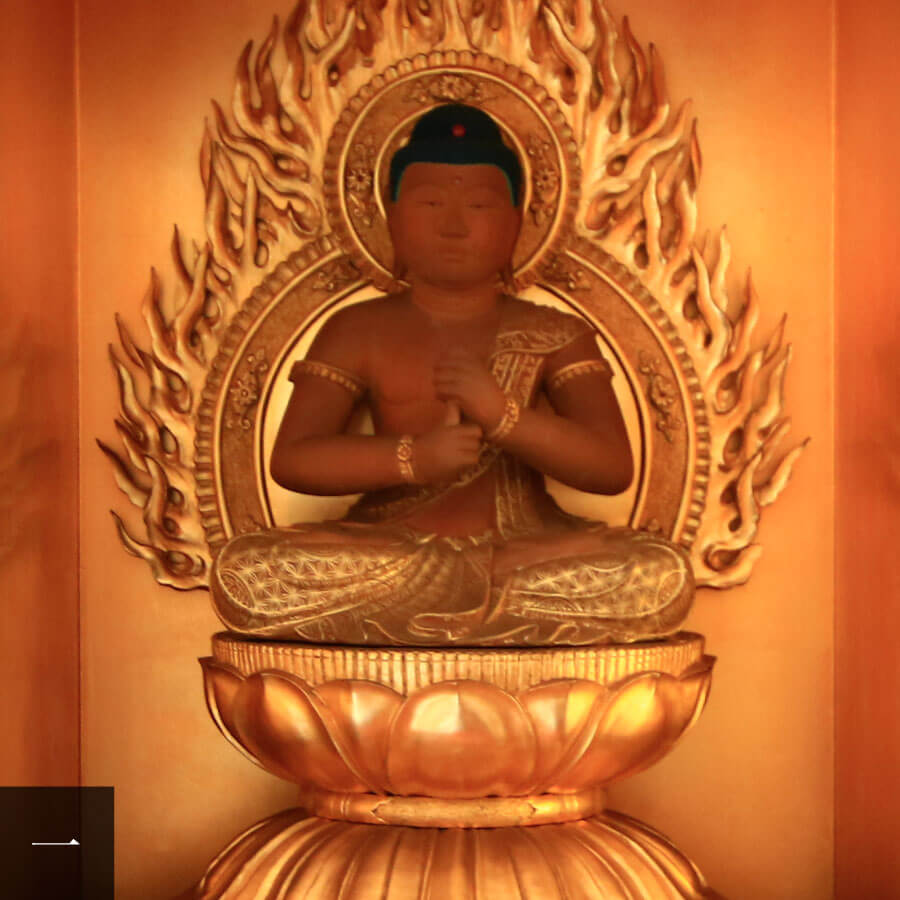 This Buddha who is described in the seventh of the holy metaphors of "Lotus Sutra" and was believed to be the home of the "Daiyamazumi Daimyoujin" form of Buddha and was followed by the Kono Navy. * Image 1
Sedge Hat of Kawamura Kizan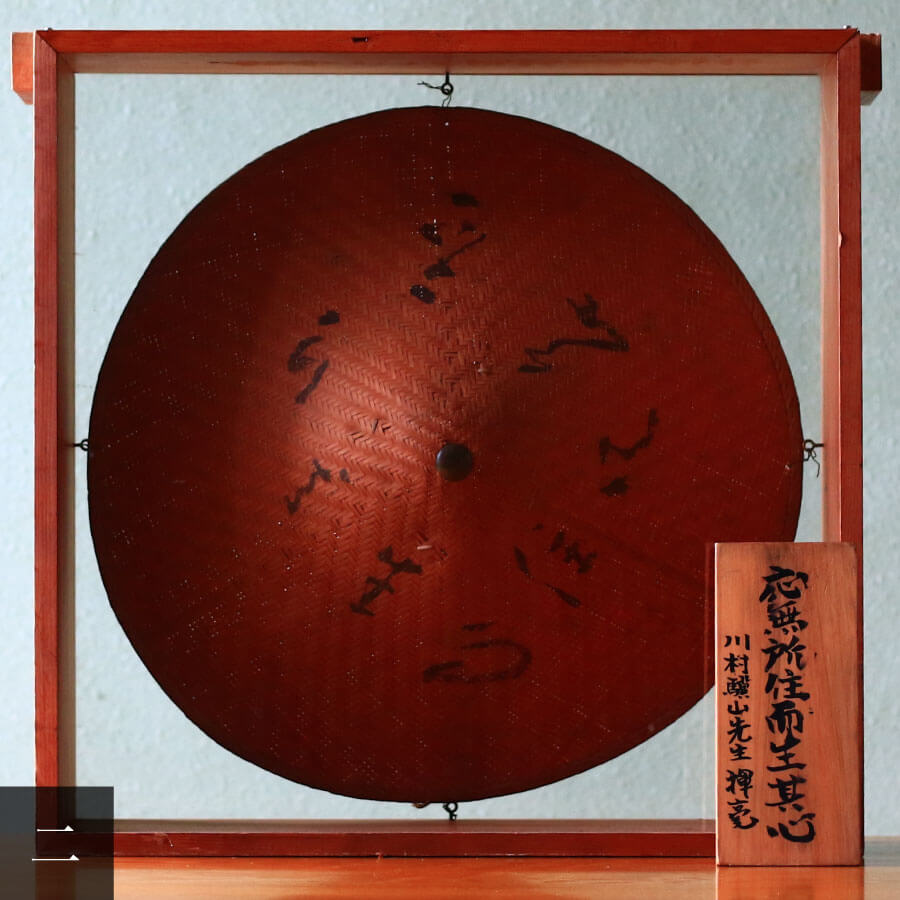 A calligrapher who received the Art Academy Prize for the first time in the calligraphy world. Responding to the wishes of the priests who were surprised by so much exquisite calligraphy. * Image 2
The history and origin of Nankobo
This is the only temple in the Shikoku sacred place where the "bo" is attached. Officially called "Kōmyōji Kongō-in Nankō bō". It is located in the center of Imabari city, but its origin is old, and it has a history deeply related to the god of sea voyages, Oyama Gion Shrine of the Imperial Guard, Iyoichinomiya.
Established on Omishima Island by the Imperial Court Emperor Suiko (594). After that, Tadashi Ochi, Emperor Bunmu's edict, in the third year of the Taihō era, enshrined the deity as the ritual would be neglected due to the wind and waves. It is a priestly ceremony called "Before Mishima, Japan's National Guardian Island" It was thus called and consecrated. Kobo Daishi visited the annex at the time of journeying on the Shikoku pilgrimage, and was designated as the 55th Fifth Place of the Shikoku Sacred Sites.
Later, all the shrines and temples were destroyed by the "Tensho war of fire" which spread throughout Iyo, but only Nankobo was rebuilt as a separate temple at Bekkyu. In 1600, the Yakushido was reconstructed as a place of prayer for Takatora Todo, and in the Edo period, the lord Shigeru Hisamatsu also worshiped and dedicated rituals here.
As time passed, the first Buddhist Buddha in the Meiji Era was transferred to the Nankobo Yakushi-do, where Otsuchi Chikatsu Norai and Wakizuchi's Maitreya and Kannon Buddhist statues, which were consecrated to the shrine as the main Buddha, were clearly separated from Betsunomiya Daisen Shrine.
Furthermore, during the era of the abolition of the Buddhism in the early Meiji era, the statue of Daitsūchishō Nyorai who was set in the main shrine as the principle deity and the image of the Maitreya Bodhisattva as flanking deity, and the Kannon Bodhisattva were transferred to the Nankobo Yakushido and clearly separated from Betsugu Oyama Gion Shrine.
In August 1945, Shōwa era year 20, at the end of the Pacific War, an air raid caused damage to the Daishi hall and Konpira hall. The current main hall was rebuilt in the fall of 1981, Yakushido was rebuilt in the spring of 1991, and the mountain gate was rebuilt in the same year.
The highlights of Nankobo
Odachi Chikatsu Nyorai, Kawamura Kashiyama's Kashiwagasa, Konpira-do (the hall that enshrines the Konpira Dagengen that has been solicited from Konpira Shrine in Iki)
Annual events at Nankobo
Revision meeting

Date: January 1-3

Open your mouth

Date: January 9

Old Masakage

Date: March 21 of the lunar calendar

Kim Jin Dao Gongen General Young Reading

Date: June 10 of the lunar calendar

Shimotsuki Daishi Mikage

Date: December 21
Temple 55 Fudasho: Bekkuzan Kongouin Nankoubou
Denomination

Shingon Buddhism Omuro

Honzon

Otsuchi Chikatsu Nyorai

Pioneer

Gyoki

Founding

3 years of Taiho (703)

Mantra

Namu daitsū chishō butsu
Access
Location

Bekku-cho 3 -1 Imabari, Ehime 794-0026

Tel

Parking

Available (free)

Shukubo


(TempleLodging)

None

Website

None
From Imabari Interchange, turn left at Katayama Intersection on National Route 196 and go straight toward Imabari City. Turn left in front of Imabari Daimaru and it is about 500m on your left.
⇒ Google map