Temple 27
【Pilgrim's Song】
The heart of the blessings of the Buddha
The sound of mountains and water and oaths
Landscape along stone steps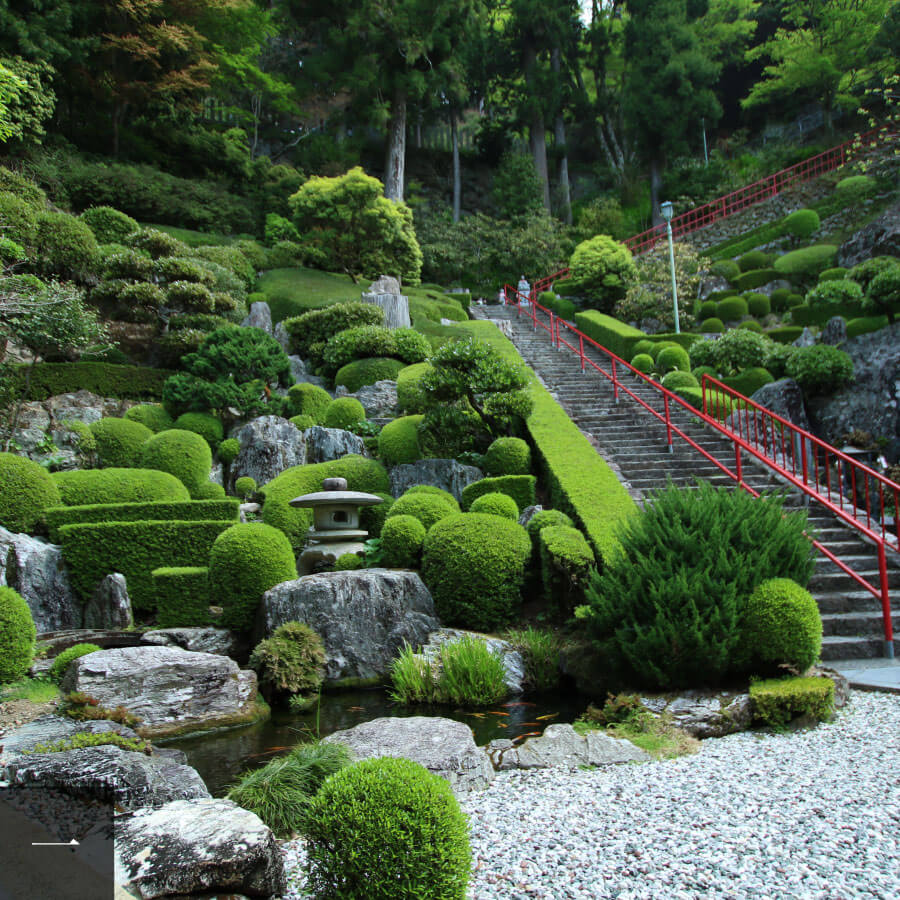 On both sides of the stone steps, beautifully maintained Japanese gardens bloom with seasonal flowers. During the plum season, you can enjoy the warbler's singing. * Image 1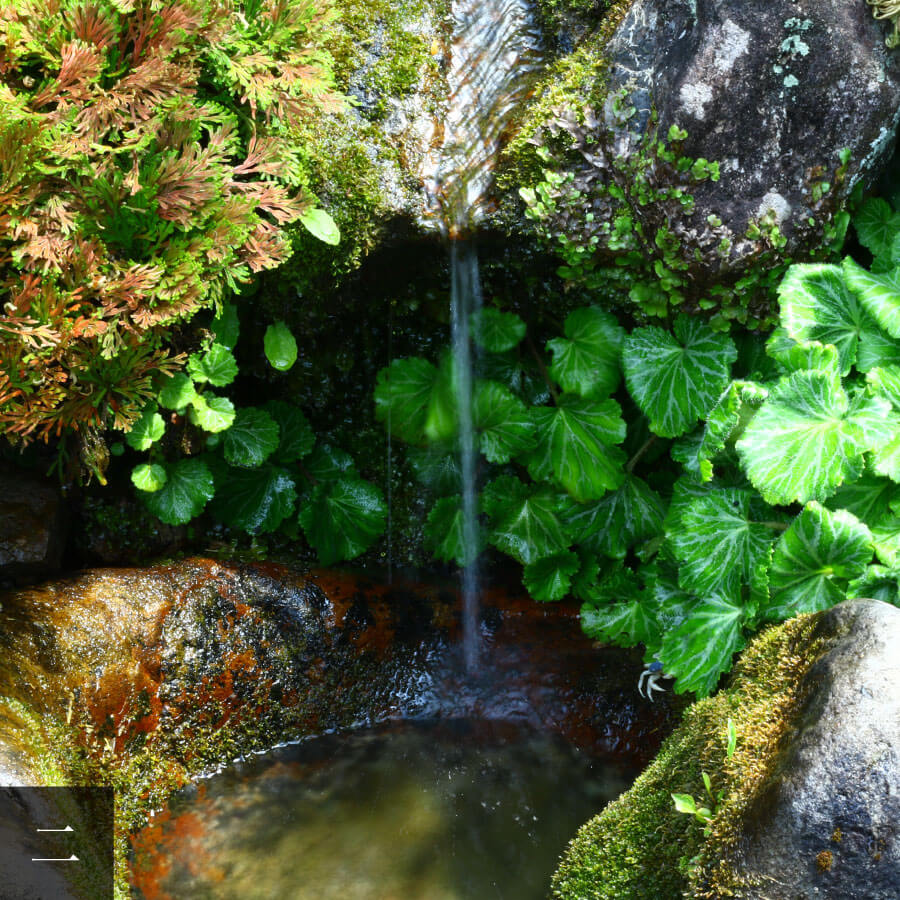 Ishimizu which springs behind the bell tower. It is said that miraculous experiences in the healing of illness took place here, and it is a place that also soothes a pilgrim's throat. * Image 2
History and origin of Kounomineji
The gates and the ground spread out at an altitude of 450 meters along the middle of Mt. Kounomine.
At the end of the Edo period, the story of Yataro Iwasaki's mother, who built Mitsubishi Estate, prayed for her son's advancement and went on a 21-day round trip for 20km.
It is one of the oldest histories by Engi, and is said to have originated from a shrine that enshrines Amaterasu and other gods in the world of Empress Jin Gong (reign 201-69). In the second year of the Tenpyō era, Gyōgi Bosatsu, who as the request made by Emperor Shoumu (reigned 724-49), carved the eleven-faced Kannon statue to become the main deity. Later, Kobo Daishi built a temple and named it Kannon-do in about 809.
In the early Meiji era, only the Shinto shrine that enshrines Amaterasu, remains due to the new government's separation of Shinto and Buddhist gods. In the middle of the Meiji Era, a shrine was erected on the site of the monk and the main shrine was returned, and the sacred place was revived. However, because there was no temple, in the first year of the Taisho period, Jizo-in in Asahi-mura, Inashiki-gun, Ibaraki Prefecture was moved to this location.
In the 1950s, Shizuku Mizutani's wife Shizu-san, Aichi Prefecture, had a serious issue with her spinal cord. The university hospital despaired as to what to do but at this location she received miraculous healing.
The highlights of Kounomineji
Landscape along stone steps, Ishimizu
Annual events at Kounomineji
First meeting of Kannon

Date: January 18

Grand Festival Kannon Goma ritual

Date: August 9
Temple 27 Fudasho: Chikurinzan Jizouin Kounomineji
Denomination

Shingon Buddhist Toyoyama School

Honzon

YEleven-faced Kanzeonen (carved by Gyoki)

Pioneer

Gyoki

Founding

Tenpyō era year 2 (730)

Mantra

On maka kyaronikya sowaka
Access
Location

Tounohama 2594, Yasuda-cho, Aki-gun, Kochi 781-6422

Tel

Parking

30 (normally free / paid)

Shukubo


(TempleLodging)

None

Website

None

Social media
From the Nankoku Interchange, head toward Muroto on Route 32 and Route 55 and turn left at the Yasudacho Karahama Station sign. After running on a wide agricultural road along the road, turn left, and run about 1.5km along the road.
⇒ Google map