Temple 31
【Pilgrim's Song】
Hail the mother of Buddha of Monju
If I am a child, I want milk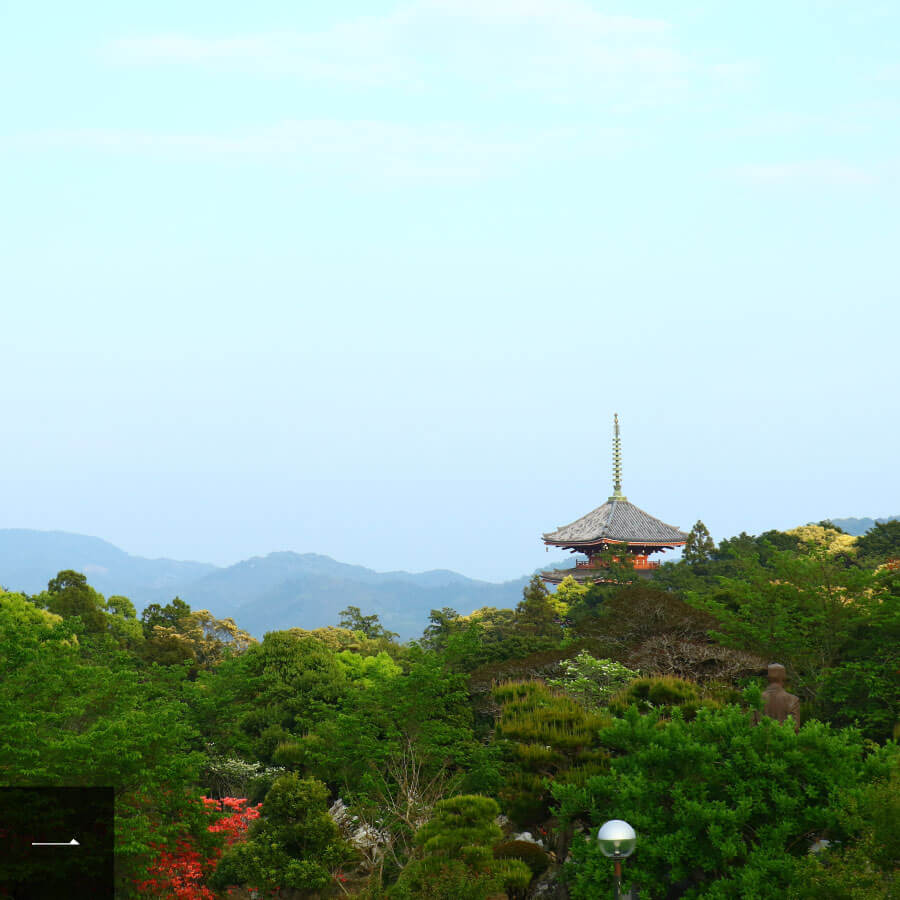 In China, a sacred mountain is located in Shanxi Province at an altitude of 3000m.
It prospered as the center of Buddhist faith as a sacred place for Monju Bodhisattva. Mount Godai in Kochi is 145m above sea level and the entire mountain is Kochi Prefectural City Park. * Image 1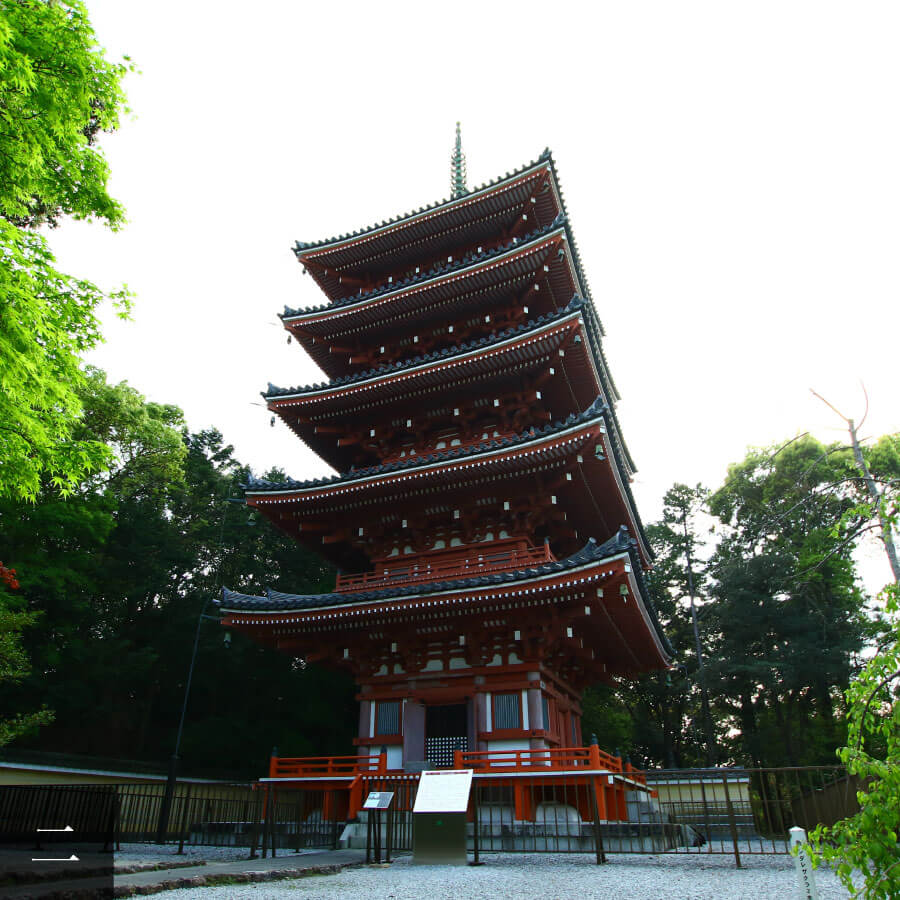 Built in 1980. 31.2m in height, made of cypress, the style in the early Kamakura period. The only five-storied pagoda in the prefecture. * Image 2
The history and origin of Chikurinji
In addition to being the stage of "Yosakoi Bushi", which was famous a famous story of seeing a monk buying an ornate hairpin in Kochi, Tosa, it is also known as an academic temple that became the "Nankai First Dojo" where school monks and famous monks gather. From Kamakura, a famous monk of the Rinzai sect of the North and South Korea era, Kokushi Yumemado (1275-1351) built the "Kyuukou hermitage" at the foot of the mountain and trained there for more than two years. Next to the gate, there is a memorial hall of Dr. Tomita Makino (1862-1957), a global botanist born in Kochi and the prefectural Makino Botanical Garden. It is one of the most famous places of the Tosa region.
Since Kazuyo Yamauchi became the first lord of Tosa in the first year of Keichō era (1601), the lords of the successive lords have relied heavily, and temple flourished has flourished as a prayer place. The main hall called "Monju" was built in the early Edo period and is an important cultural asset of the country. In addition, the treasure hall on the left side of Yamamon contains 17 Buddha statues, all nationally designated important cultural properties from the Fujiwara period to the Kamakura period.
You can see the city of Kochi below and you can see the beautiful Urato Bay in the shape of a bowl.
The highlights of Chikurinji
Godaiyama, five-storied pagoda and garden
Annual events at Chikurinji
Good luck

Date: January 1-3

Nioh-son prayer meeting

Date: January 16 and lunar January 16

First Bunshukai ceremony

Date: January 25

Setsubun

Date: February 3

Needle memorial festival

Date: February 8

Reunion

Date: February 15

Spring cluster

Date: Sunset on the equinoctial week (changed)

Flower Festival

Date: April 8 of the lunar calendar

Summer Wenshukai ceremony

Date: June 24

Bon festival

Date: From early July to the end of August

Ikkyu training

Date: Late July to August (4 times)

Autumn cluster

Date:Sunset on the equinoctial week (changed)

Godaisan Kangetsu times

Date: Mid-Autumn

Takerinji Autumn Festival

Date: Saturday and Sunday in late November

Narudokai

Date: December 8

Nightlight bell

Date: December 31
Temple 31 Fudasho: Godaisan Konjikiin Chikurinji
Denomination

Shingon Sochiyama School

Honzon

Monju Bodhisattva

Pioneer

Gyoki

Founding

First year of the Jinki era (724)

Mantra

On arahashya nō
Access
Location

3577 Godaisan, Kochi, Kochi 781-8125

Tel

Parking

100 normal cars, 10 microbuses, 5 large cars (free)

Shukubo


(TempleLodging)

None

Website

Social media
From the Kochi Interchange, head toward the Kochi North Loop Line toward Kochi City, turn left on National Route 32, turn right at the Takasu Shinmachi 4-chome intersection, and head toward Godaiyama. Follow the signs to the mountain path and you will see it on your left.
⇒ Google map