Temple 34
【Pilgrim's Song】
Five grains seeds spread throughout the world
The deep sadness of Nyorai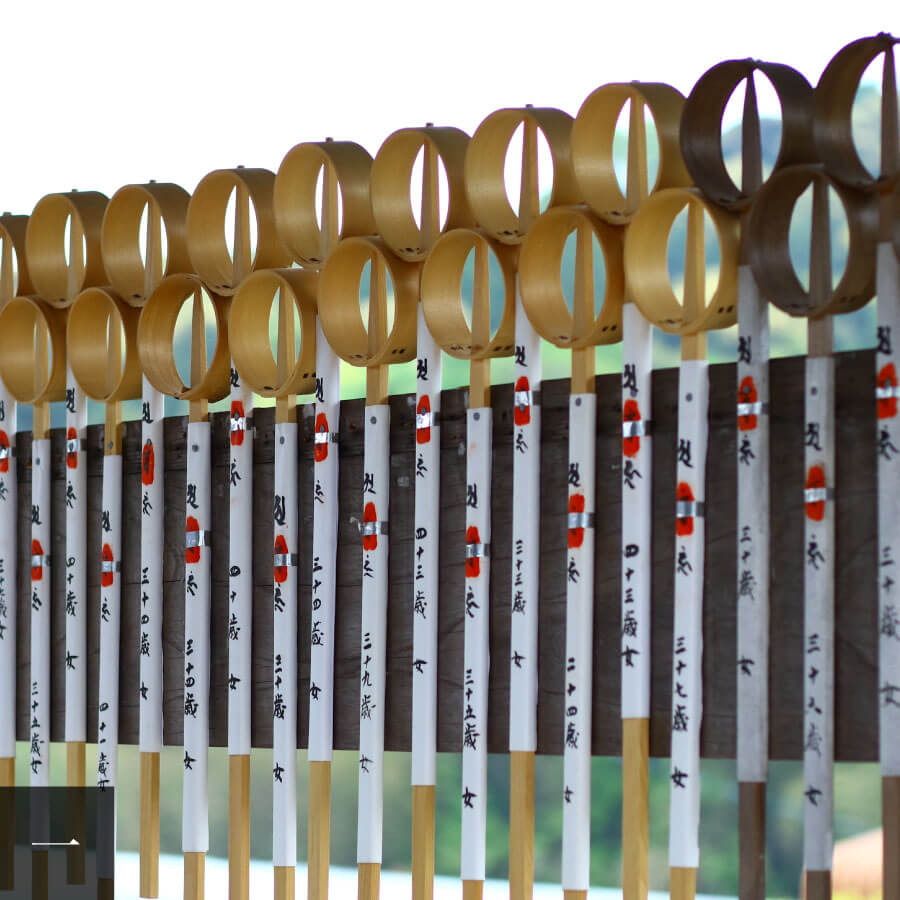 At the temple, a pregnant woman, holding a note received from the temple, pray for a safe delivery for two days and three nights and pulls out the bottom of the ladle.
Pregnant women use it as a decoration between floors, and if a child is delivered safely, they will bring the ladle to the temple. * Image 1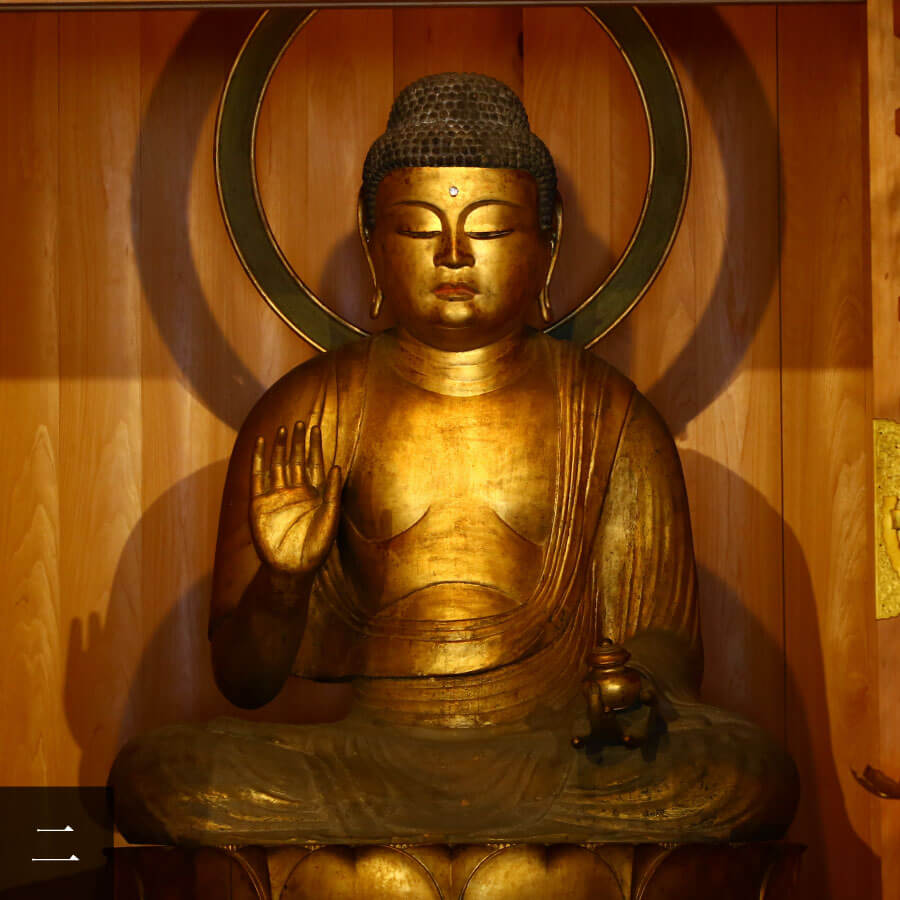 A statue of Yakushi Nyorai with a dignified expression and solid body. Nationally designated important cultural property. * Image 2
The history and origin of Tanemaji
The coast of Tosa Bay is like a mecca of the Shikoku Sacred Sites. Tanemaji Temple is one of them, and it brings auspicious luck related to the voyages in Tosa Bay.
Around the 6th century. In the 577 year of Emperor Bintatsu, a scholarship letter from the Baekje prince (of ancient Korea) was given to his Buddhist teachers and craftsmanship along with a number of theories. They arrived in the days of Emperor Yomei (reign 585-87) for the construction of Shitennoji, in Osaka. At last he finished and was on his way home. Intense storms off Tosa led them to the port of Akiyama near Tanemaji. They carved a statue of about 145cm of Yakushi Nyozai and prayed at the top of Tanemaji. This is the origin of the temple.
More than 200 years later, Kobo Daishi, who returned from the Tang Dynasty, visited this area during the Kōnin era. The master enshrined the statue of Yakushi Nyorai as the principle deity, and built with various halls. It is said that Tanemaji Temple was named because the rice, wheat, foxtail millet, proso millet, beans, and mulled grains that were brought back from Tang at that time were sown in the precincts.
In the calendar year (947-57), Emperor Murakami (reign 946-67) was awarded a "Tanema" award. In addition, the protection from Tosa feudal lord Yamauchi was strong. Vast fields and forests have been donated and renovation of the hall was also being carried out. However, there was no mercy with the difficulties that came from the abolishment of Buddhism. The honzon yet keeps the "Medicine Buddha for Safe Delivery", and many followers still come, and the bottomless ladles are still popular.
The highlights of Tanemaji
Bottomlesst ladles, Honzon, Hand purification bowl (the oldest town-designated cultural property. Built in 1677)
Annual events at Tanemaji
Book of honor

Date: New Year's Day is March 8th
Temple 34 Fudasho: Motoozan, Suzakuin, Tanemaji
Denomination

Shingon Buddhist Toyoyama School

Honzon

Yakushi Nyorai

Pioneer

Kobo Daishi

Founding

Kōnin era (810-824)

Mantra

On korokoro sendari matōgi sowaka
Access
Location

Haruno-cho Akiyama 72, Kochi, Kochi, 781-0321

Tel

Parking

70 normal, 5 large (free)

Shukubo


(TempleLodging)

None

Website

None
From Tosa Interchange, take Route 56 towards Harunocho.
⇒ Google map