Temple 5
【Pilgrim's Song】
The great changing Jizou knows the ways of the six realms
Guides to the future world
500 arhat, achievers of Nirvana.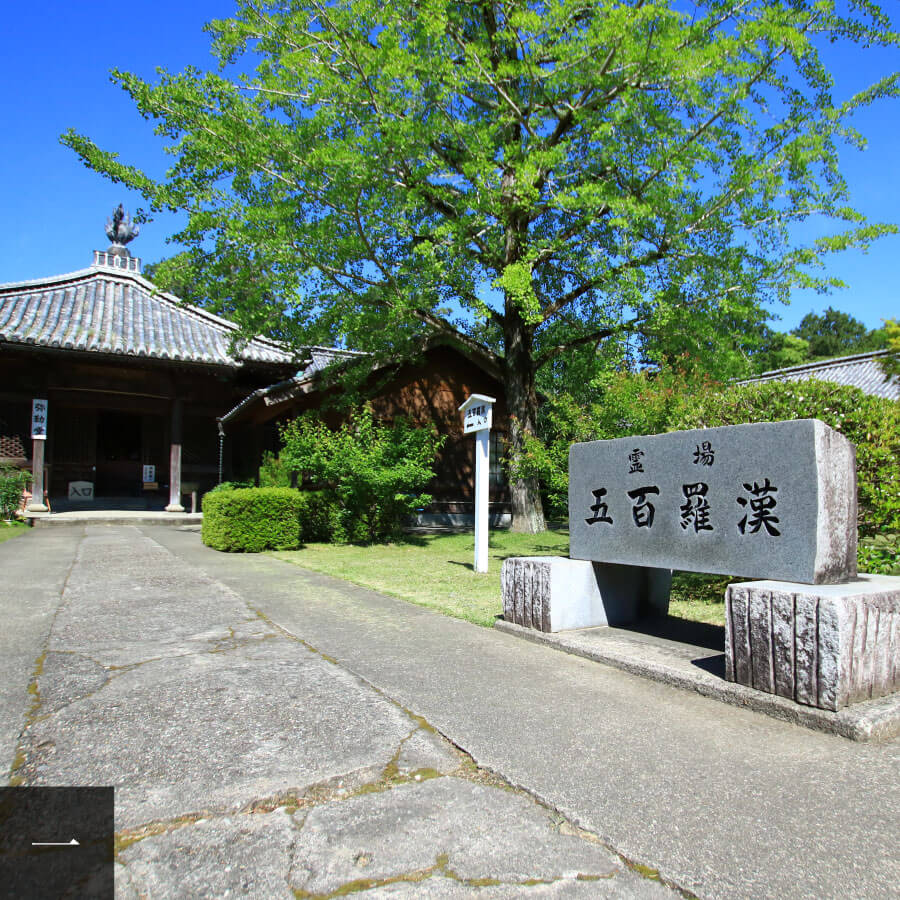 Life-sized Rakan statues with emotional expressions are displayed.
5 minutes on foot from the main hall, 2 minutes by car from Jizoji parking lot. Private parking. (Admission fee 200 yen) * Image 1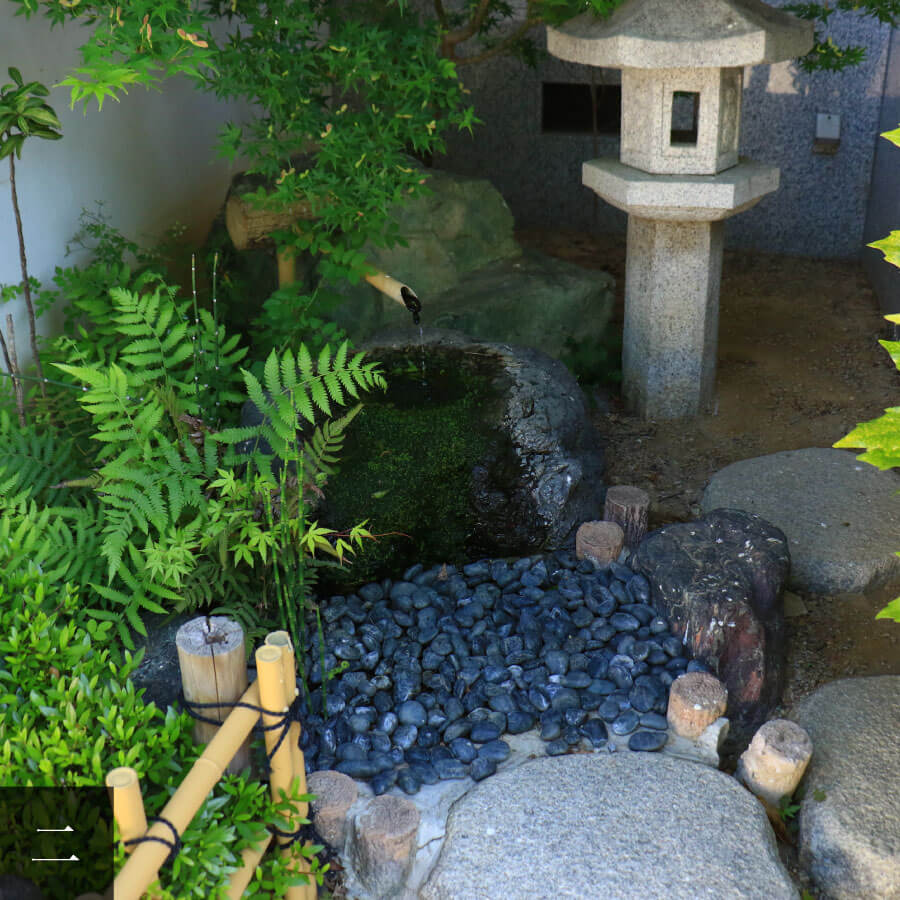 Enter from the gate and left of the front entrance.
A clear tone sounds. * Image 2
History and origin of Jizoji
Kobo Daishi founded this temple in the 12th year of the Kōnin era, at the behest of Emperor Saga (reigned 809-23). The Daishi is said to have engraved a 5.5 centimeter image of the Warrior Jizo and enshrined it in the main shrine. After that, the Emperor's family returned home for three generations: Emperor Junna (reign 823-33) and Emperor Nimmyou (reign 833-50).
It is also reported that Jokan Joji, who served as a mentor of Kii and gods of the three main Kumano shrines, engraved the statue of JIzo from the sacred tree, and enshrined the master's work, Jizo within.
From the religion of Katsugun Jizo-san, warriors such as Minamoto No Yoritomo, Yoshitsune, and the Hachisuka family have made many donations. These donations expanded the temple territory, and it is said that at that time 300 temples were created in the three countries of Awa, Iki, and Iyo, and the number of towers increased to 26.
However, during the Tensho period (1573-92), the temple was burnt by Nagasokabe Motochika, all of these towers were turned to ashes. Since then, the temple has been improved and expanded with the efforts of successive priests, monks, and believers. Go through the approach to the left of the main hall, and go up the stone steps to Okunoin. This is Rakan-do. It was founded in 1775, the 4th year of the An'ei era and was called the 500 Arhat Hall. However, the area was destroyed by an accident with fire of a worshiper in the 4th year of the Taisho era, now about 200 life-size Rakan statues are lined up bearing various emotions. A large ginkgo tree on the grounds. The tree is over 800 years old, and history is engraved on the big mother tree.
The highlights of Jizoji
Warrior Jizo Statue, Awashimado, Suikokutsu
Annual events at Jizoji
Large Goma Fire Ritual

Date: First Sunday in March/dd>
Temple 5 Fudasho Mujinzan Shougonin Jizouji
Denomination

Shingon Buddhism Omuro

Honzon

Enzo Jizo Buddha in the womb and Warrior Jizo

Pioneer

Kobo Daishi

Founding

Hirohito 12 years (821)

Mantra

On kakakabi sanmaei sowaka
Access
Location

5 East Forests, Rahan, Itano-cho, Itano-gun, Tokushima Prefecture 779-0114

Tel

Parking

50 ordinary cars, 20 microbuses, 10 large cars, free

Shukubo


(TempleLodging)

None

Website

None
From Aizumi Interchange, take Route 1 to Itano. Next, take prefectural road 12 to Itano / Kamiitacho. Turn right on the road that crosses prefectural road 34.
⇒ Google map