Temple 48
【Pilgrim's Song】
If you want to visit the world of Amitabha
Visit the temple of the western forest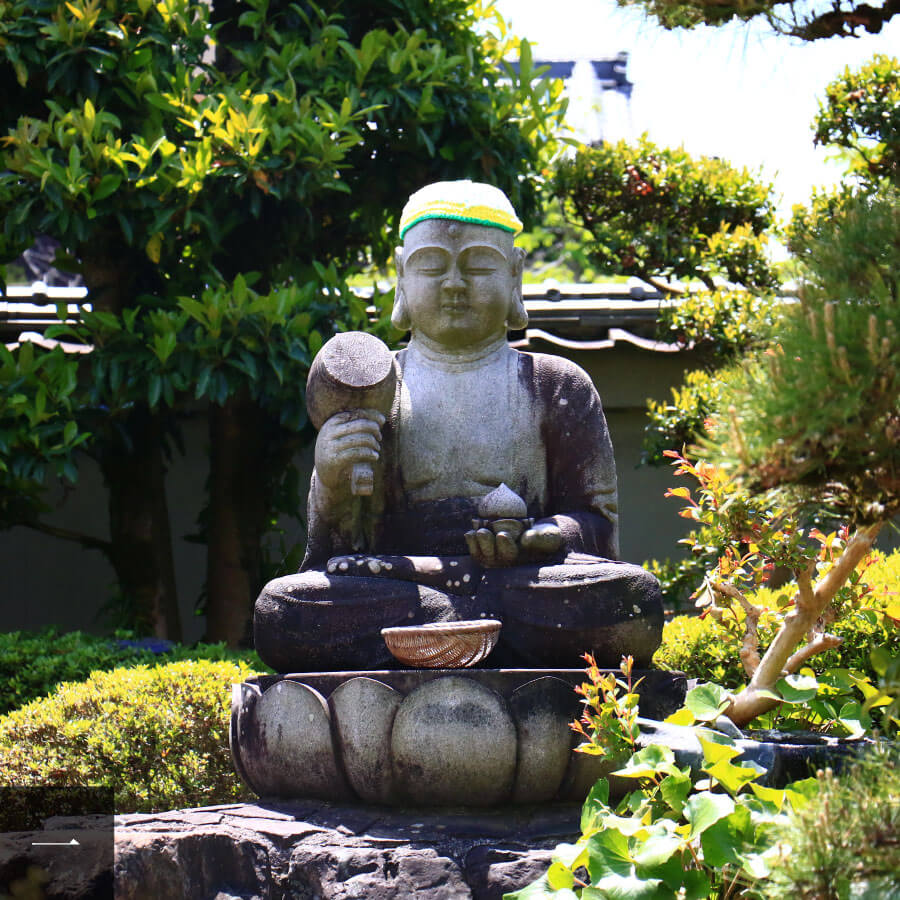 A garden in front of the Nokyojo. Jizou who gives happiness when you visit, only one wish will be granted. * Image 1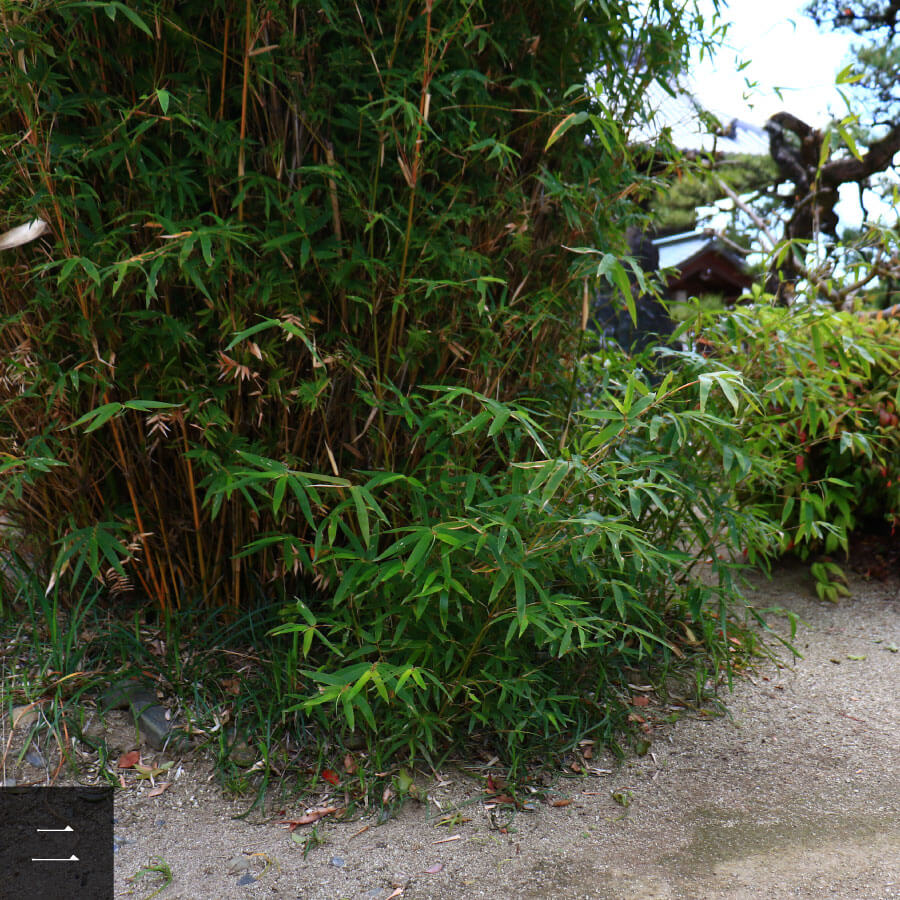 In front of Enma-do. A bamboo where parent and child bamboo grow unseparated, and are worshiped as a symbol of family well-being. * Image 2
History and origin of Sairinji
There is a stream in front of the temple, and clean water flows. In front of the gate is Shiki Masaoka's stone-engraved haiku, which is carved with "Autumn wind, Takai's sea bream with "teiregi"". (This is a lamentation of the poet as he laid sick in bed in Tokyo longing for the taste of home.) "Teregi" is a water herb used for sashimi), and this is a natural monument of Matsuyama City.
According to Engi, Emperor Shoumu (reign 724-49) in the 13th year of the Tenpyō era, gave an Imperial petition to Gyōgi Bosatsu who entered Iyo and built the temple as an Ichinomiya branch temple with provincial governor Ochi Tamazumi. The place is now known as "Tokui no Sato" around Ono Harimazuka, Matsuyama City. The eleven-faced Kannon Bodhisattva statue was sculpted and enshrined in the main hall. In 807, Kobo Daishi stayed at this temple when he was on pilgrimage through the sacred sites of Shikoku. Here, Daishi talked with the government priest, Mitsuhiko Ochi Sanekatsu, and moved the temple to its current place to redefined it as a Shikoku sacred place, and it became a temple to pray for national security.
Around this time, the village was suffering from a drought, and Kobo Daishi thrust his staff into the earth and found a water vein nearby, thus saving the villagers. The "Staff of Deep Water" is 300 meters southwest of the temple is said to be an archeological site, and the water has not dried up and still irrigates the land. It was also selected as one of the nation's top 100 famous water sources in 1985, the 60th year of the Shōwa era.
During the Edo and Kanei years (1624-44), the tower was destroyed by fire. In 1700, (Genroku era, year 13) some of the reconstructed parts were rebuilt by various officials such as Ikimori Matsudaira, the elders, and the magistrates. And in 1707 (Hōei era, year 4), with resurgence and adherence to the law, prayers for rain were answered, and the main hall and bell tower were rebuilt, and at the end of Edo, the reconstructed Daishido and Niomon were realized. The current Daishido was rebuilt in 2008.
The highlights of Sairinji
Fukusa Jizo, Takayuki Bamboo, and Tera Treasure ("Shikoku Unbiased". Precious as the oldest Shikoku pilgrimage picture, published in 1363. In addition, "Shikoku Reijo" (Meiji 24, 1891) Are also valuable materials.)
Temple 48 Fudasho: Seiryuuzan Anyouin Sairinji
Denomination

Shingon Buddhist Toyoyama School

Honzon

Eleven-faced Kannon

Pioneer

Gyoki

Founding

Tenpyō era, year 13, 741

Mantra

On maka kyaronikya sowaka
Access
Location

Takaimachi 1007,Matsuyama, Ehime 791-1111

Tel

Parking

Available (free)

Shukubo


(TempleLodging)

None

Website

None
From Matsuyama Interchange, take Route 33 towards Tobe. Turn left at the Morimatsu intersection, turn left at the Morimatsu bus terminal, and turn left at the intersection at the end of the Kanenokuma Park. Go straight and you will see your right hand.
⇒ Google map