Temple68
【Pilgrim's Song】
The sound of the flute, the wind in the pine, the strings of the koto
Voices of the Law, singing and dancing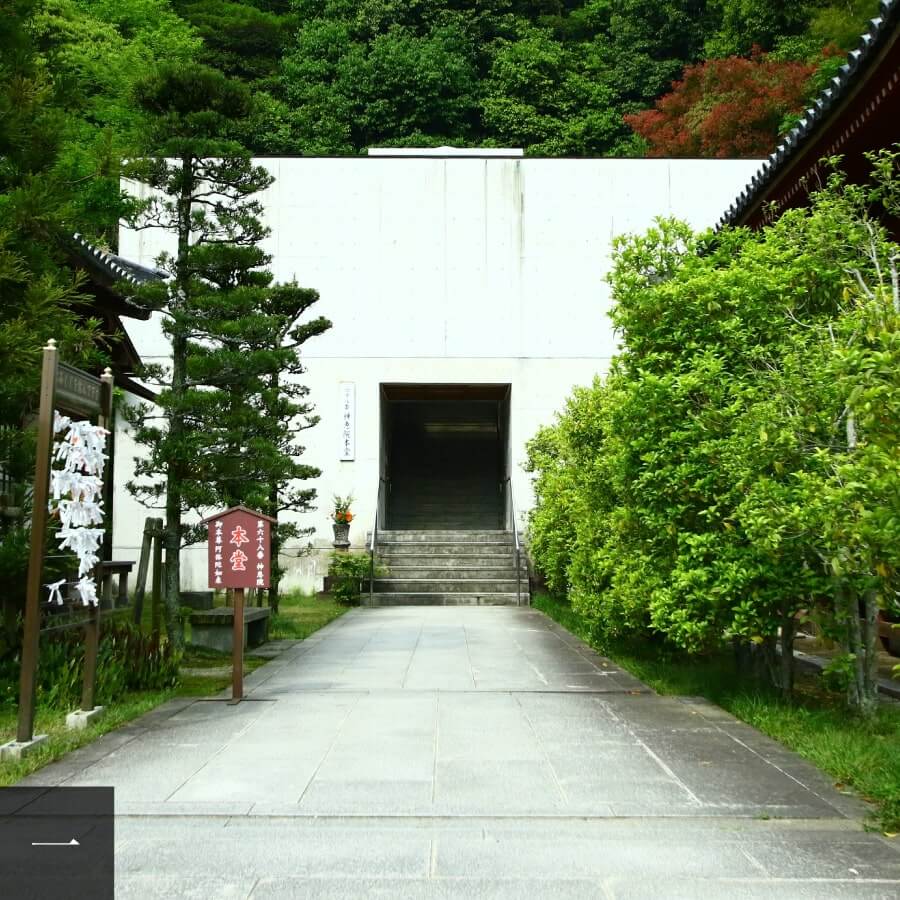 The main hall, newly built in 2002, is a modern structure that is combined with Shiraki without laying concrete. * Image 1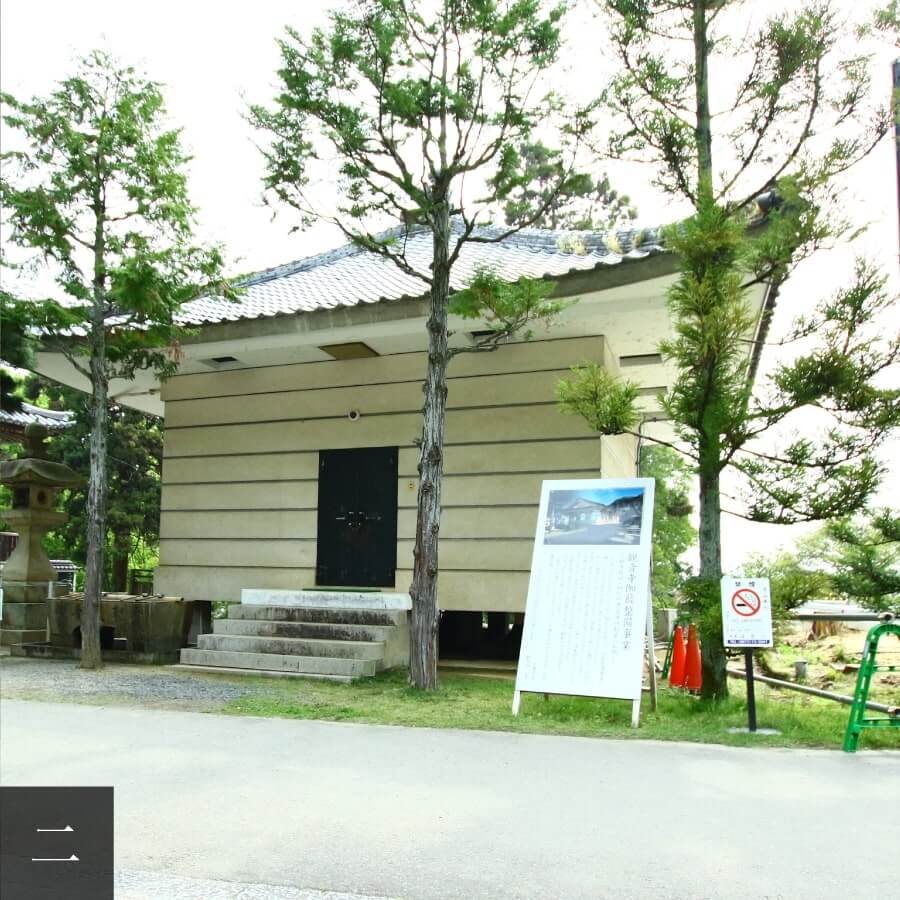 There are many temple treasures that have been designated as important cultural properties of the country, such as "Gautama Buddha Entering Nirvana" the "Koto Playing Hachiman Buddha", the "Imperial Koto Palace Illustration. These can be viewed on February 15th and April 8th. * Image 2
History and origin of Jinnein
The 68th, Jinnein, and the 69th, Kannonji temple are located on the hillside of Kotomizan in Kotomikoen Park. It is a very unusual sacred place where two sacred places are located on the same grounds
It is said that it was opened by a high priest of the Hoso sect, Nisshō Shonin. In the 3rd year of the Taihō era, (703). While training in this area, Usa Hachiman appeared to him, a ship floating on the waters and the sound of the koto ringing, the sound rising up the mountain. This was the "Kotobiki Hachimangu". At this time, the temple was built as a shrine. In 807, Kobo Daishi painted the Amida Nyorai, the main Buddha Kotobiki Hachimangu and revered it as the main deity.
Later, Kotobiki Hachimangu was separated into Kotobiki Shrine and Jinnein by the shrine of Buddhism in the first year of the Meiji era, and Shinkei-in was relocated to the Kannonji precinct at the foot of the temple. At the same time, the Amida statue, which had been enshrined in Hachimangu Shrine, was also moved to Saikondo. Since then, Jinnein has been built with Saikondo (newly built in 2002) as the main hall and Amida Nyorai statue as the main deity.
The highlights of Jinnein
Main Hall, Treasure Hall, Gion (a migratory garden using the slopes, rocks, and flowing water of the mountains). It is said that the 45th Daisei Daimon Masakazu was built. Although it is lost, it is famous for its beautiful azaleas in spring.)
Annual events at Jinnein
fair

Date: January 16th, August 16th

Goma offering

8th and 27th of every month (10: 00 ~)
Temple 68 Fudasho: Shippozan Jinnein
Denomination

Shingon Buddhism Daikakuji School

Honzon

Amida Nyorai

Pioneer

Nisshō Shonin

Founding

3rd year of Taihō era (703)

Mantra

On amirita teisei kara un
Access
Location

Yahata-cho 1-2-7, Kannonji, Kagawa 768-0061

Tel

Parking

Yes

Shukubo


(TempleLodging)

None

Website
From Onohara Interchange, take National Route 11 and Prefectural Road 8 toward Takamatsu City. Go straight across the JR Yosan Line crossing. If you cross the Zaida River, you will find a parking lot at the foot of Kotonayama.
  ⇒ Google map